Liebe Kunden,
angesichts der rasch ansteigenden Corona-Infektionszahlen und der zu erwartenden neuerlichen Einschränkungen insbesondere in der Gastronomie, bieten wir euch schon jetzt unser beliebtes Buffet auch als Take-Away an.
Ihr könnt euch sowohl Mittags als auch Abends zu den üblichen Öffnungszeiten eine reichhaltige Portion in unserem Restaurant abholen.
Im Falle eines Lockdowns würden wir die Auslieferzeiten ggfs. anpassen.
Wir danken für eure Unterstützung in dieser schwierigen Phase und  bleibt gesund.
Elsa's Restaurant & Bar
Inh. Elsa Hartmann
Bahrenfelder Steindamm 99
D-22761 Hamburg
Dear Customers,
ELSA's Restaurant is open again since Wednesday May 13th, 2020.
We shall comply with the prevailing hygiene regulations and do hope for your help and understanding.
As of Sept. 1st, 2020 we can offer our buffet during lunch as well as dinner again at the known prices.
We'd like to thank you for your support during this most difficult time and sincerely hope that you'll stay healthy.
Elsa's Restaurant & Bar
Inh. Elsa Hartmann
Bahrenfelder Steindamm 99
D-22761 Hamburg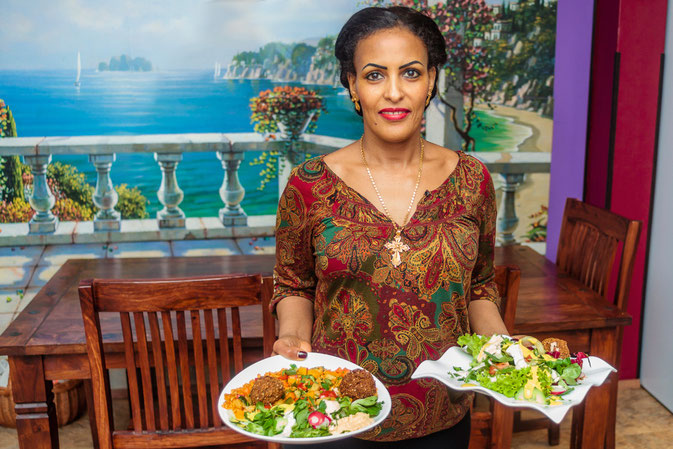 ---
---
---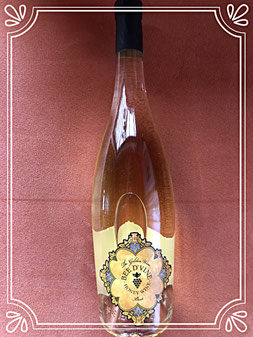 just arrived
Honey Vine
ask Elsa
---
Look at this :
If you want to see a video with Elsa (although advert), then you may copy the following link to your browser and see for yourself...... https://www.facebook.com/barclaycard.de/videos/1822645354434203/
---
---
New Arrivals at Elsa's  Restaurant !
Primitivo  "Primasole" IGT, 2017, red,  Italy
Gamay Rosé VdP Tarani, rosé, France
April 2018
---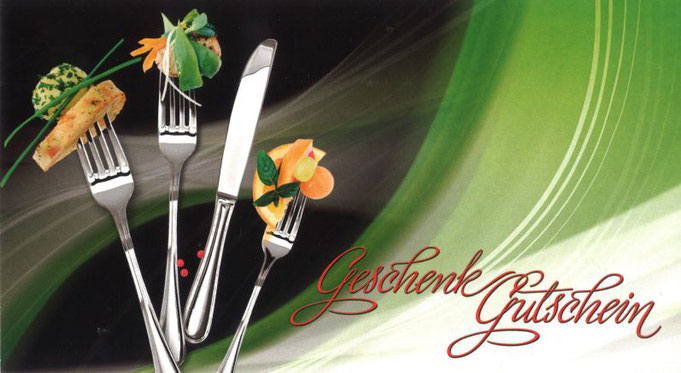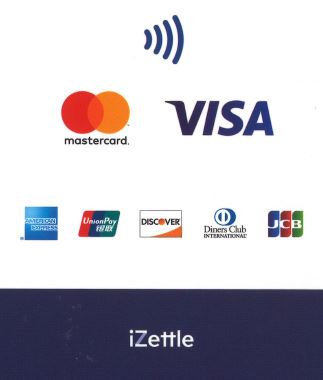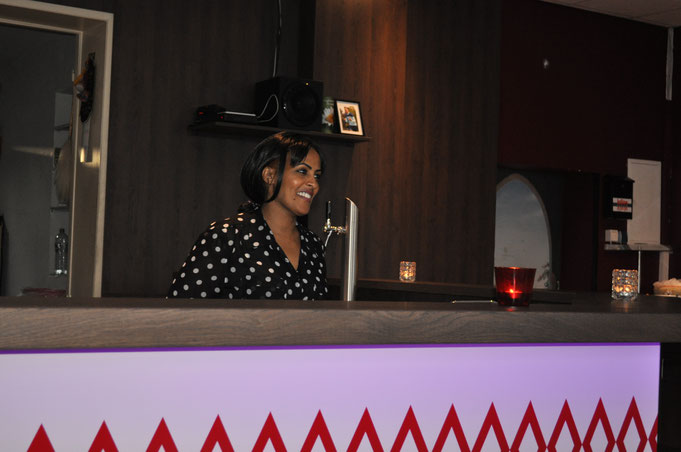 Come and enjoy our cozy Restaurant after renovation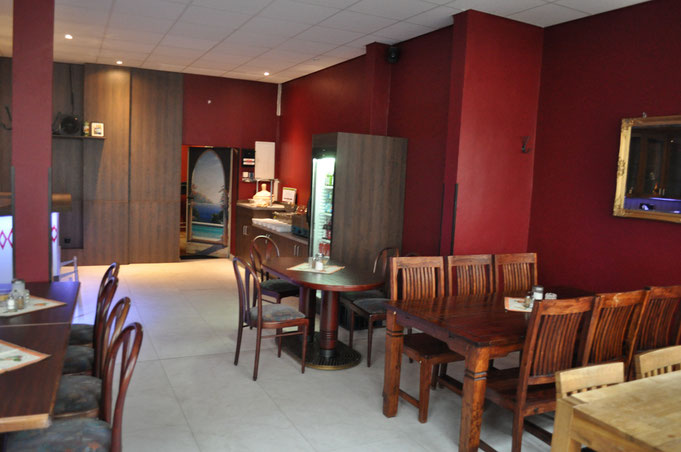 For more photos check "Photo Galerie"
---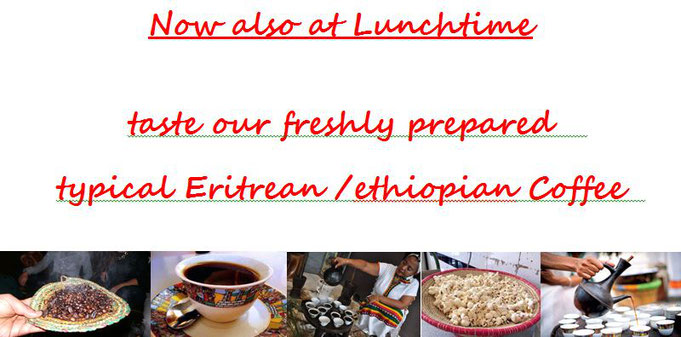 We serve vegan !
SO GOOD, BE COOL, EAT VEGAN 
---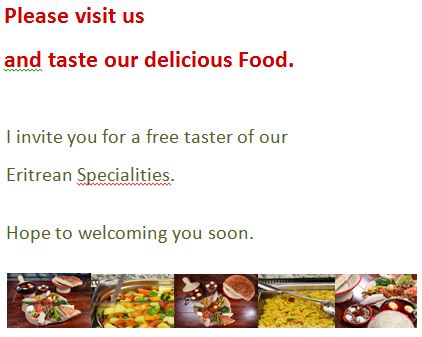 Party at Elsa´s Restaurant?
Are you planning a Birthday Party or do you
want to celebrate a Jubilee or another special
Event with your Family, Colleagues or Friends ? 
We can arrange for a fine Lunch or Dinner in our cozy Restaurant 
and can entertain up to 50 Guests during the Winter months.
In Summer even more, including our Garden Terrace !
We are very flexible concerning the Menu.
Please contact Elsa by Phone, E-Mail or personally.
 Elsa's Restaurant & Bar
Elsa Hartmann, Bahrenfelder Steindamm 99, D-22761 Hamburg
Tel. : 040-8903692
Cell : 0173 - 9870002
---
I n j e r a  
Daily fresh  - also as Take Away !  
                   Impressions
                                                          Fotos©Beata Lange 
Interesting Story in the Daily Hamburger Abendblatt dd. October 21st, 2015 !
Wo Hamburg nach Spezialitäten aus Eritrea schmeckt
Wo Hamburg nach Spezialitäten aus Eritre
Adobe Acrobat Dokument
234.7 KB
---
 Breakfast......
upon request
If you'd like, you can enjoy Elsa's Breakfast every Sunday.
Please call Elsa.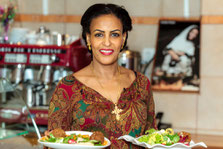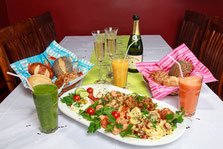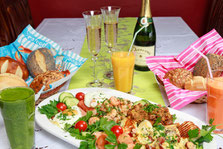 Hmm, yummy
Fotos©Beata Lange
---
We would like to welcome you soon in our cozy Bistro !